Water Treatment Chemicals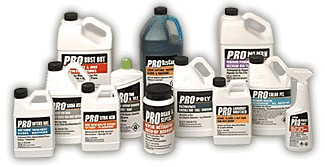 Pro Line of Water Treatment Products Go with the Pros with Iron Outs Pro line of water treatment products. Each item is packaged Prices are listed as each. Case quantities have been provided for easy ordering.

In this section you will find Pro-Rust Out Pro-Liquid Rust Out Pro-Pot Perm Neutra 7 Soda Ash Pro-Poly res-up and many other water treatment chemicals.