Need a New Laboratory Water System?
We have many to choose from. We can save you thousands on
Complete Systems and replacement filters for most brands.
---
Some facts about drinking water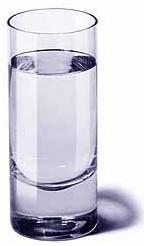 One glass of water shuts down midnight hunger pangs for almost 100% of the dieters studied in a University study.


Lack of water is the #1 trigger of daytime fatigue.


Preliminary research indicates that 8-10 glasses of water a day could significantly ease back and joint pain for up to 80% of sufferers.


A mere 2% drop in body water can trigger fuzzy short-term memory, trouble with basic math, and difficulty focusing on the computer screen or


Drinking 5 glasses of water daily decreases the risk of colon cancer by 45%, plus it can slash the risk of breast cancer by 79%, and one is 50% less likely to develop bladder cancer.
Are you drinking the amount of water you should every day?


Images are representative of the products. Images may or may not be of the actual product. If it is important e-mail us for an actual image if available.

* Flat Rate UPS shipping when able to ship via UPS and is in the USA excluding Hawaii and Alaska.
Larger Items may not be able to ship via UPS, in that case freight charges will be quoted seperately.
International shipping will be quoted after the order is placed. You will have the opportunity to cancel before we finalize your order.

Terms and conditions
Credit Application
Privacy Policy
Google Apps
List All Products