Laboratory Water Purification Products - Millipore - Barnstead - LabConco - Elga
Index View

Catalog Home / Lab_Water_Purification_Products
---
Replacement Filters for Lab Water Systems
Section Quick Index

List 9 sub categories in this group &nbspList all 636 products in this group
---
Lab Water Purification Systems
Section Quick Index

List 4 sub categories in this group &nbspList all 217 products in this group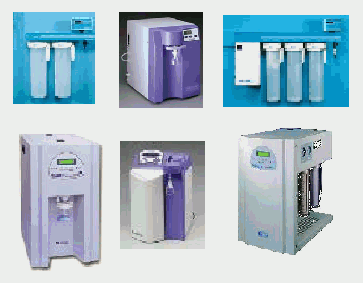 In this section you will find all of the hardware you will need to produce water for any laboratory application. This includes systems manufactured by Millipore, Barnstead, Labconco and LabWater.com. Items available here are Reverse Osmosis Systems, Lab Water Polisher systems and misc items you may need to purify water to very high purity levels.
---
Bottled Laboratory Water
List all 12 products in this group

In this section you will find bottle lab water. We offer many different types of bottle water including Milli-Q Water, Nanopure Water, Type II and III (nccls, astm and cap . These products are perfect for those who do not want to invest thousands of dollars in permanent lab water systems.

Lab Water Quality Specs
---
Special Closeout Sale On Millipore Brand Filters
List the product in this group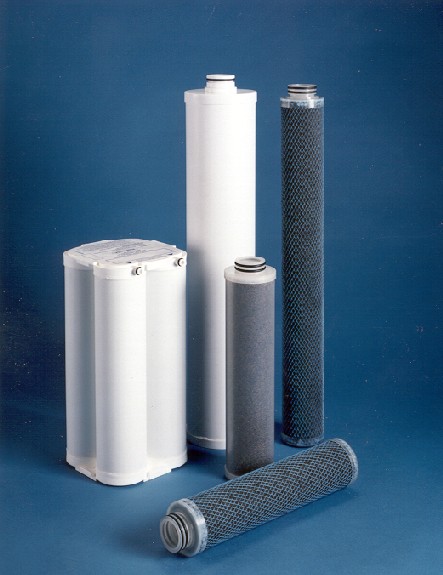 This section contains a list of special pricing on over stocked Millipore Brand replacement filters. Save 50% off Millipores price. These items are in limited supply. On sale while supplies last.

We have many other specially priced Millipore brand filters not listed, please call for details.

All Other replacement filters for Millipore water systems can be found in the
Replacement filters for all Millipore water systems section.
---
Sale Items - Clearance Items
List all 15 products in this group
Here you will find the special deals. This can include over stocked items, special purchases and other special deals.

We also are having a closeout sale on select Millipore brand filters.
Click here to go to that section.
---
New Items
Section Quick Index

List 5 sub categories in this group &nbspList all 36 products in this group

Here you will find the newest items we have to offer. If you need something we dont have listed, please give us a call. In this section today we are highlighting our new HP-Pack and FP-Pack replacement filters for Millipore Milli-Q Water Systems. As always, you can save up to 30% on high quality replacement filters for all your lab water systems.
---
Capsule Filters
List all 4 products in this group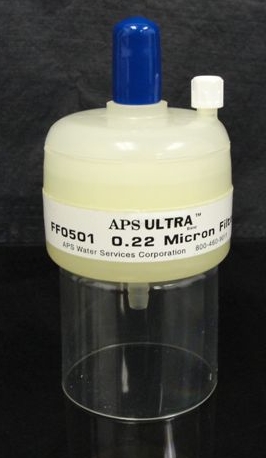 Used for the sterilization and filtration of liquids. These high quality filters are available in traditional 13mm and 25mm sizes. These syringe filters are available in many different filter media materials to meet your exact needs including Nylon, Mixed Cellulose, PVDF and PTFE.

These filters are also color coded for easy identification.

Virgin polypropylene outer casing

Extremely cost-effective
---
Storage Tanks and Containers for Lab Water Purification Systems
List all 3 products in this group
---
Bacteria Filters
List all 11 products in this group
In this section you will find filters and filter housings needed for the removal of bacteria from solutions. These products include 0.05 micron to 0.45 micron filters in many configurations.
---
Laboratory Water Accessories
List all 25 products in this group

In this section you will find handy accessories for producing laboratory water. This includes pretreatment, extra filters and housings and other things to help you improve you lab water system
---
Ultraviolet Bulbs for Lab Water Systems
---
Terms and conditions
Privacy Policy


Tags : lab water | laboratory water | millipore water | barnstead water | millipore filter | milli-q filter | type 1 water | lab distillation | lab distiller | pyrogen free | milli-q water
Laboratory Water Purification Products - Millipore - Barnstead - LabConco - Elga