LABORATORY WATER PURIFICATION PRODUCTS
Catalog Home / Lab_Water_Purification_Products
---
List 11 sub categories in this group &nbspList all 725 products in this group


---
List 5 sub categories in this group &nbspList all 589 products in this group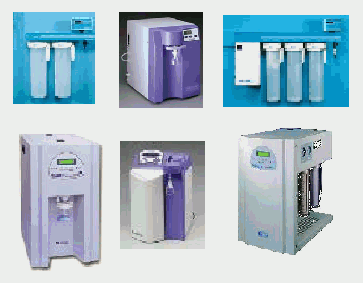 In this section you will find all of the hardware you will need to produce water for any laboratory application. This includes systems manufactured by Millipore Barnstead Labconco and LabWater.com. Items available here are Reverse Osmosis Systems Lab Water Polisher systems and misc items you may need to purify water to very high purity levels.
---
Bottled Laboratory Water
List all 14 products in this group

In this section you will find bottled lab water. We offer many different types of bottle water including Milli-Q Water Nanopure Water Type II and III (nccls astm and cap . These products are perfect for those who do not want to invest thousands of dollars in permanent lab water systems. Type I water must be produced on site to achieve highest purity levels.

Lab Water Quality Specs
---
Clearance And Sale Items
List all 12 products in this group
Here you will find the special deals. This can include over stocked items special purchases and other special deals.

We also are having a closeout sale on select Millipore brand filters.
Click here to go to that section.
---
List 5 sub categories in this group &nbspList all 122 products in this group



Here you will find the newest items we have to offer. If you need something we dont have listed please give us a call. In this section today we are highlighting our new HP-Pack and FP-Pack replacement filters for Millipore Milli-Q Water Systems. As always you can save up to 30% on high quality replacement filters for all your lab water systems.
---
Most Popular Lab Water Polishing Systems
List all 8 products in this group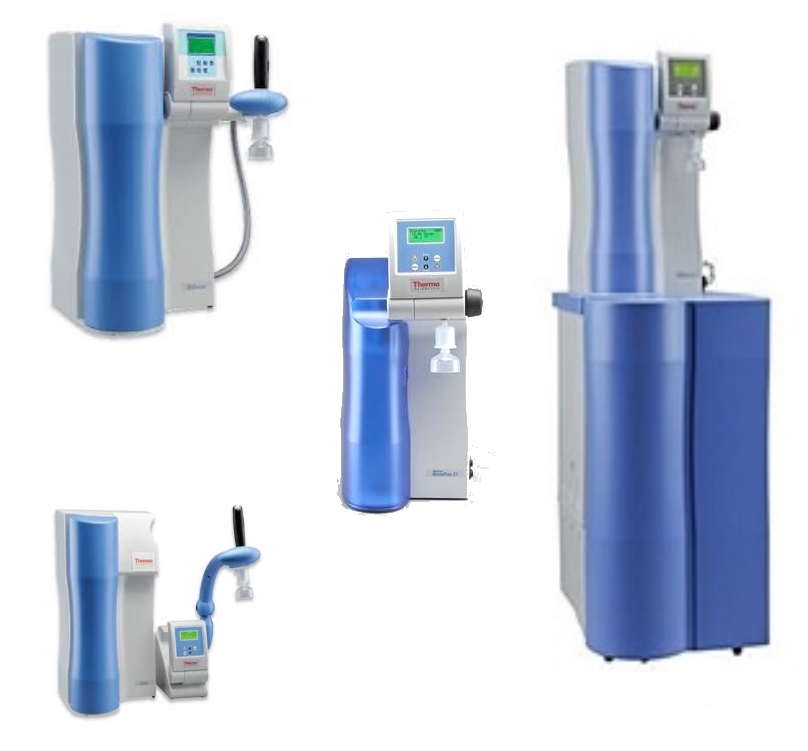 Lab Water Polishing systems are designed as a final step in a total water purification system. These units can produce the extremely high water purity levels you need for just about any high tech application.

All water polishing units produce water that is 18.2 megohm (ion free and bacteria free.

In addition we offer these versions for those requiring the highest quality possible based on specific applications.



Polishing units are available in 4 types of units

Type I - Lab Water Systems (for general chemistry applications applications
Type I - UV Systems (for low organic application
Type I - UF Systems (for pyrogen free water
Type I - UV/UF Systems ultrahigh purity system. (for pyrogen free and organic free
---
Capsule Filters
List all 5 products in this group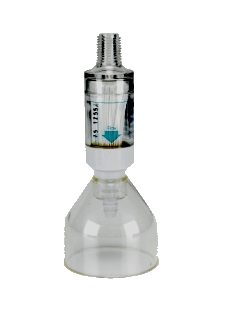 Used for the sterilization and filtration of liquids. These high quality filters are available in traditional 13mm and 25mm sizes. These syringe filters are available in many different filter media materials to meet your exact needs including Nylon Mixed Cellulose PVDF and PTFE.
These filters are also color coded for easy identification.
Virgin polypropylene outer casing
Extremely cost-effective
---
Storage Tanks and Containers for Lab Water Purification Systems
List all 3 products in this group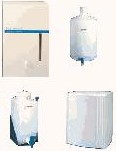 ---
Bacteria Filters
List all 13 products in this group
In this section you will find filters and filter housings needed for the removal of bacteria from solutions. These products include 0.05 micron to 0.45 micron filters in many configurations.
---
Laboratory Water Accessories
List all 27 products in this group

In this section you will find handy accessories for producing laboratory water. This includes pretreatment extra filters and housings and other things to help you improve you lab water system
---
Barnstead Thermo Scientific Spare Parts
List all 8586 products in this group



In this section you will find a full list of replacement parts for Barnstead and Thermo Lab Water systems and devices. If there is something you dont find please call and we can help you.

Use this search for the part number you are looking for.



---

Ultraviolet Bulbs for Lab Water Systems

List all 8 products in this group



We offer a full line of replacement UV bulbs for most popular laboratory water systems including Millipore and Barnstead laboratory water systems

We Offer Over 28,000 Products








Need Help?
818-786-0600

Best New Product


Quick Twist
Reverse Osmosis System
Great for Lab Water Pretreatment
or Great Drinking Water






Got Millipore?
Click Here For Huge Savings




Shower Filters
Reduces chlorine
and other contaminents






APS Water Services Corp. 7320 Valjean Ave, Van Nuys, CA. 91406
800-460-9011 Toll Free | 818-786-0600 Local/International | 818-786-2347 Fax | Public@apswater.com


---






Images may or may not be of actual product.

* Flat Rate UPS shipping when able to ship via UPS and is in the USA excluding Hawaii and Alaska.
Larger Items may not be able to ship via UPS, in that case freight charges will be quoted seperately.

6/26/2017 at 3:23:28 AM