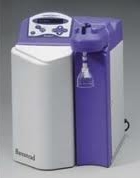 Product Name :
NANOPURE UF SYSTEM W TOC
Description

** SUPER SALE - SAVE HUGE **
For critical applications requiring 18.2 megohms water with pyrogen removal using a 10k mol wt. UF membrane. Includes TOC monitor
Replacement Filters
Other Comparable Systems
Operating Information

Multi-language display. Bring your water to your work--with the optional remote dispenser. Water can be dispensed up to 8 feet from your system. One model accounts for worldwide voltages and fluctuations. Universal design allows for wall or bench mounting. Feed water pressure fluctuations are no problem with the DIamond. Every system comes complete with a pressure-regulating valve. TOC (Total Organic Carbon analyzer models available. operation Purity up to 18.2 megohms-cm--exceeds ASTM, CAP and NCCLS Type I water requirements. Complies with USP XXIII guidelines with compensated and uncompensated resistivity measurements. quiet operation with the newest pump technologies . Automatic sanitization cycle helps keep your system clean. Maintain your water quality during periods of non-use with the standby mode of operation recirculating water for 10 minutes every hour. Maintain bacterial and particle free water with a 0.2 micron absolute final filter. Trust your purity reading with automatic calibration verification of the electronics. For any pyrogen determinant analysis including cell and tissue culture. An ultrafilter in the system produces ultrapure water with undetectable levels of pyrogensóless than 0.005Eu/mL, log reduction values (LRV over 6. To prevent buildup of contaminants on surface of membrane, the DIamond will periodically flush water to drain. Automatic sanitization cycle enables routine sanitization with the push of a button.

Related Categories



* Flat Rate UPS shipping when able to ship via UPS and is in the USA excluding Hawaii and Alaska. Larger Items may not be able to ship via UPS, in that case freight charges will be quoted seperately.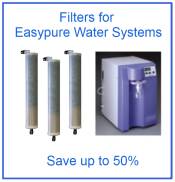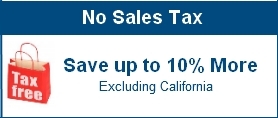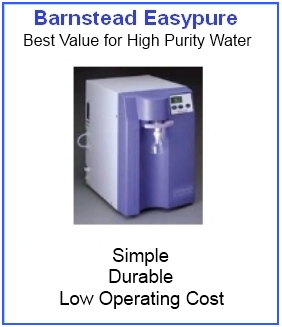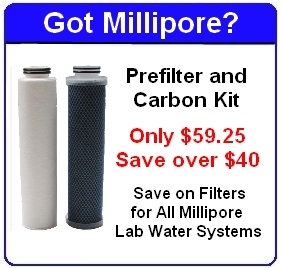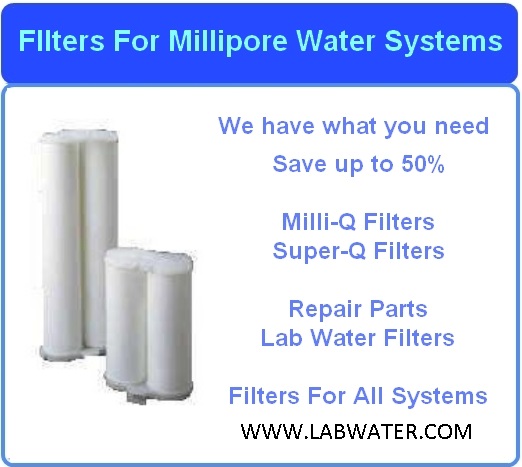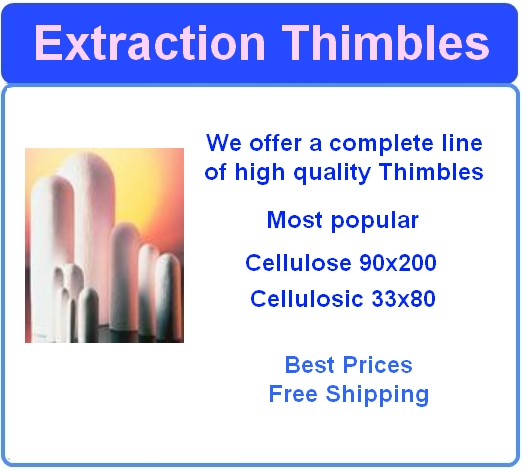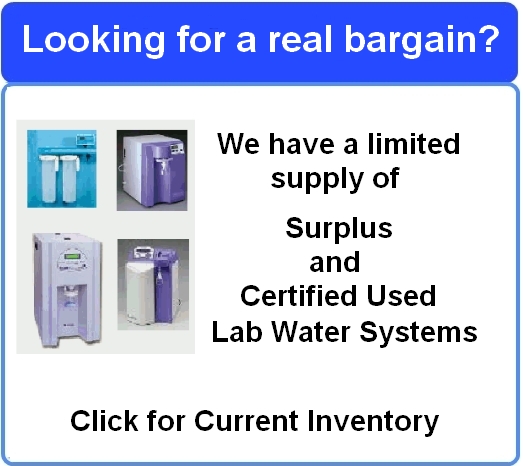 Are You Lost?
See Your Breadcrumbs